Changing the slippage tolerance on the Minswap DEX is a straightforward process. Follow these steps to adjust your slippage tolerance: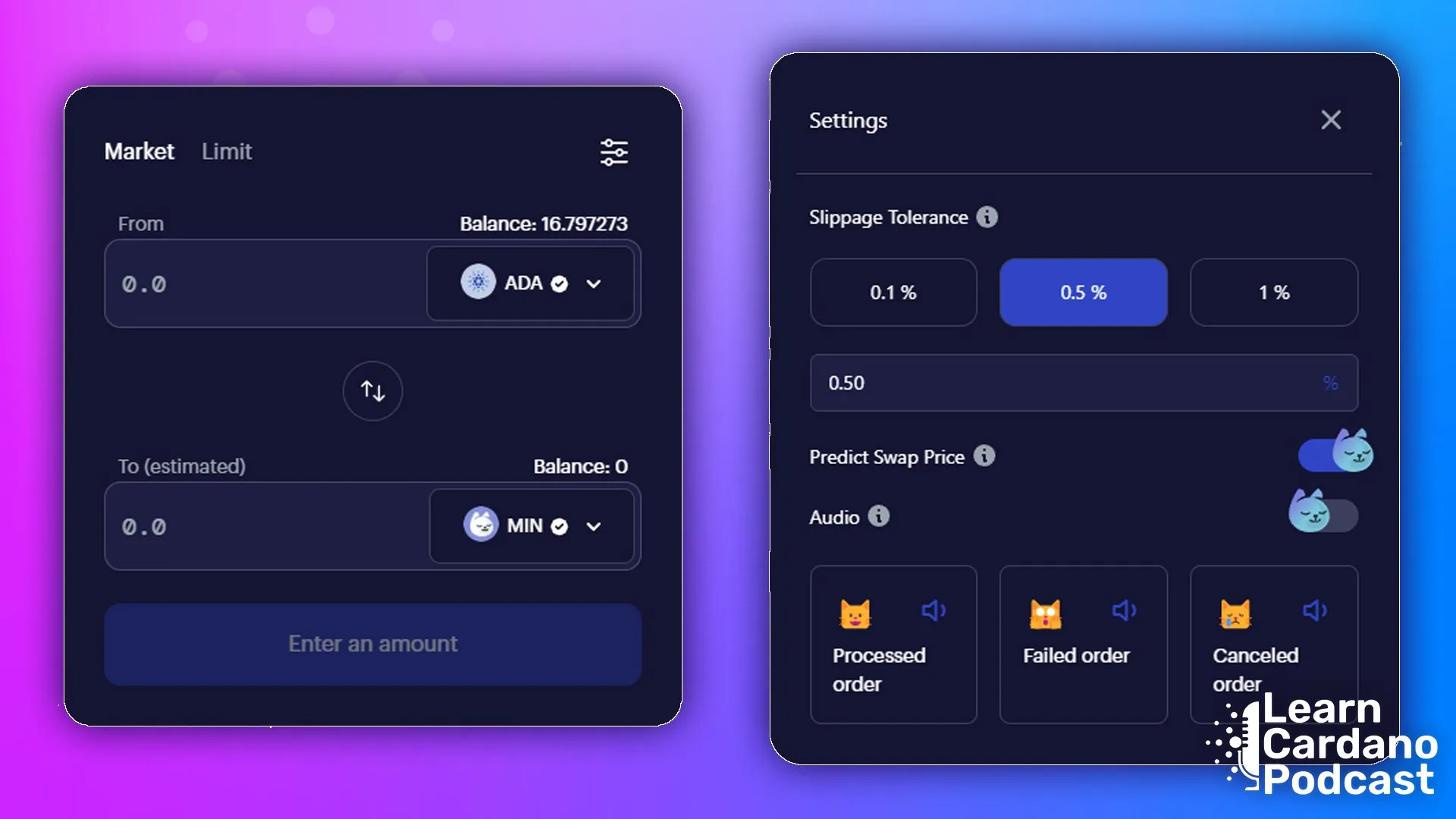 How to Change Slippage Tolerance Settings on Minswap
Total Time: 1 minute
Open Swap Settings
On the main swap interface, locate the "Settings" icon, which is usually represented by a gear icon. Click on it to open the settings menu.
Change Slippage Tolerance
In the settings menu, you'll find the "Slippage Tolerance" section. Here, you can either input a custom value or choose from the pre-defined options (e.g., 0.1%, 0.5%, or 1%).
Save Settings
Enter your preferred slippage tolerance percentage, and click "Save" or close the settings menu to apply the changes.
Once you've set your desired slippage tolerance, Minswap will only execute your swap transactions if the slippage remains within the specified limit. If the slippage exceeds the tolerance you've set, the transaction will fail, helping you avoid unexpected losses due to significant price fluctuations.
It is recommended to keep the slippage low to not suffer a price impact from unexpected price movement in a volatile market. If you are comfortable with trading with wild price movements, you can set the slippage at a higher percentage to reduce the likelihood of a failed transaction.